Customized harmonicas
For years people have been asking me if I would build them a custom harmonica and now finally I have given in. You can now order custom harmonicas that are expertly set up for overblows.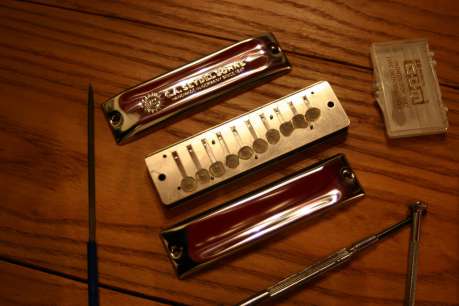 My standard model has a black anodized aluminium comb, reedplates with stainless steel reeds, full length cover plates.
The brass model has a solid brass comb from
Blue Moon Harmonicas
, reedplates with stainless steel reeds and full length cover plates.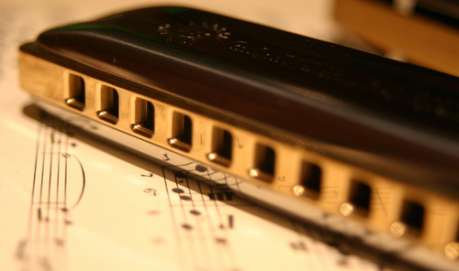 The reedplates are embossed and tip scooped, the reeds straightened, gapped and tuned. All the reeds are fitted with wax around the rivets to counter squeeking.
The gapping of the reeds is carefully checked to make sure that the balance between playing overblows and normal notes is just right. The reeds on the low notes are adjusted so that all the bent notes sound crisp and clear.
%3Ciframe%20width%3D%22560%22%20height%3D%22315%22%20src%3D%22https%3A//www.youtube.com/embed/7LM8NKyWrvQ%22%20frameborder%3D%220%22%20allowfullscreen%3E%3C/iframe%3E
Prices
Standard model - 175 EURO
Brass model - 250 EURO
Other options are also possible, if you would like a different configuration, different comb or coverplates all can be arranged.
Ordering
You can order a harmonica by sending an email to
info@overblow.com
, payment will be arranged through paypal.